---
READY FOR A
FAMILY HOLIDAY?

PREPARE FOR YOUR ARRIVAL!
Accommodation in Zermatt at the Legendär residence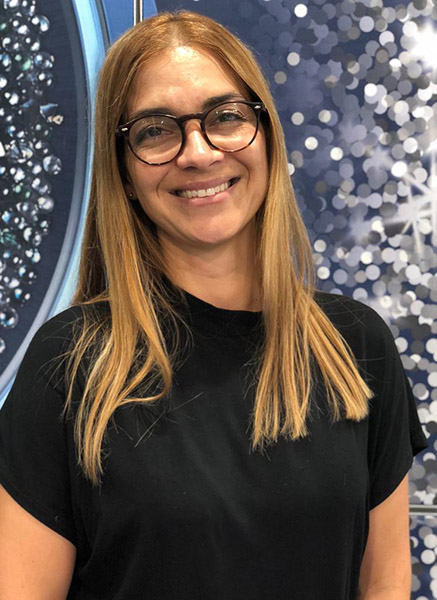 Paula welcomes you to the Legendär holiday residence.
She will be very happy to provide you with information about the residence, tourist activities, and the region. She will take care to ensure you have an unforgettable family trip.
Hours of permanence
Monday : 8h30 - 10h30
Tuesday : 8h30 - 10h30
Thursday : 8h30 - 10h30
Friday : 8h30 - 10h30
Saturday : 8h30 - 19h00
Check-in
As soon as you leave the Gornergrat, use your train ticket to take the turnstile.
You can use the side door if necessary (ski equipment or other bulky luggage).
Then head for the main entrance of the holiday residence.
• If you arrive on Saturday between 16:00 and 18:00, please leave your ski equipment on the terrace and head for your holiday apartment which will be open.
You will find two badges in the pocket of the Legendär binder, which will be on the table in your apartment.
Pick up your badge and leave your ski gear in the ski storage area on the lower level of the main building.
• Should you arrive outside the reception desk's opening hours, we will leave your badge in one of the key-boxes available at the main entrance. Please contact us in advance so that we can help you to have a wonderful family stay in your apartment in Zermatt.
For sports holiday enthusiasts, we will ask you to drop off your ski equipment before returning to your apartment.
Check-out
The day of your departure between 08:30 and 10:00.. You must vacate your apartment by 10:00.
Should you want to leave before 08.30, please inform the manageress in advance to arrange a final check of your apartment.
Family holiday information
Tourist tax
The tourist tax affects all short-stay or longer-term visitors to Switzerland whose tax residence is not within the canton in which they are paying for accommodation. The amount is fixed by law. The host must collect the tourist tax and forward it to the Swiss Tax Administration. The tariffs are set per person and per night based on the category or type of accommodation.
At the Legendär, the tourist taxes are charged separately. Payment must be made to the manageress during her office hours, in cash.
Tourist tax rate per night :
Adults : CHF 3.00
Children (between 9 et 16 years) : CHF 1.50
Children (under 9 years) : FREE
Means of payment accepted
Cash only.
Access to the spa during your holidays
For a relaxing holiday, an indoor swimming pool and a whirlpool are at your disposal every day from 13:00 to 20:00.. What could be better for a successful mountain holiday and a great time together?
The Legendär residence does not offer pool towels for hire.
Baby items for family holidays
On request, according to availability, and for your family's comfort and convenience, a cot and a chair can be provided for your baby.
Please arrange this before your arrival.
Pets
Pets are not allowed in the residence.
Tobacco
Smoking is not permitted in any of the apartments or public areas of the residence.
---

Need information about staying with us?
Feel free to contact us if you have any questions.
Main building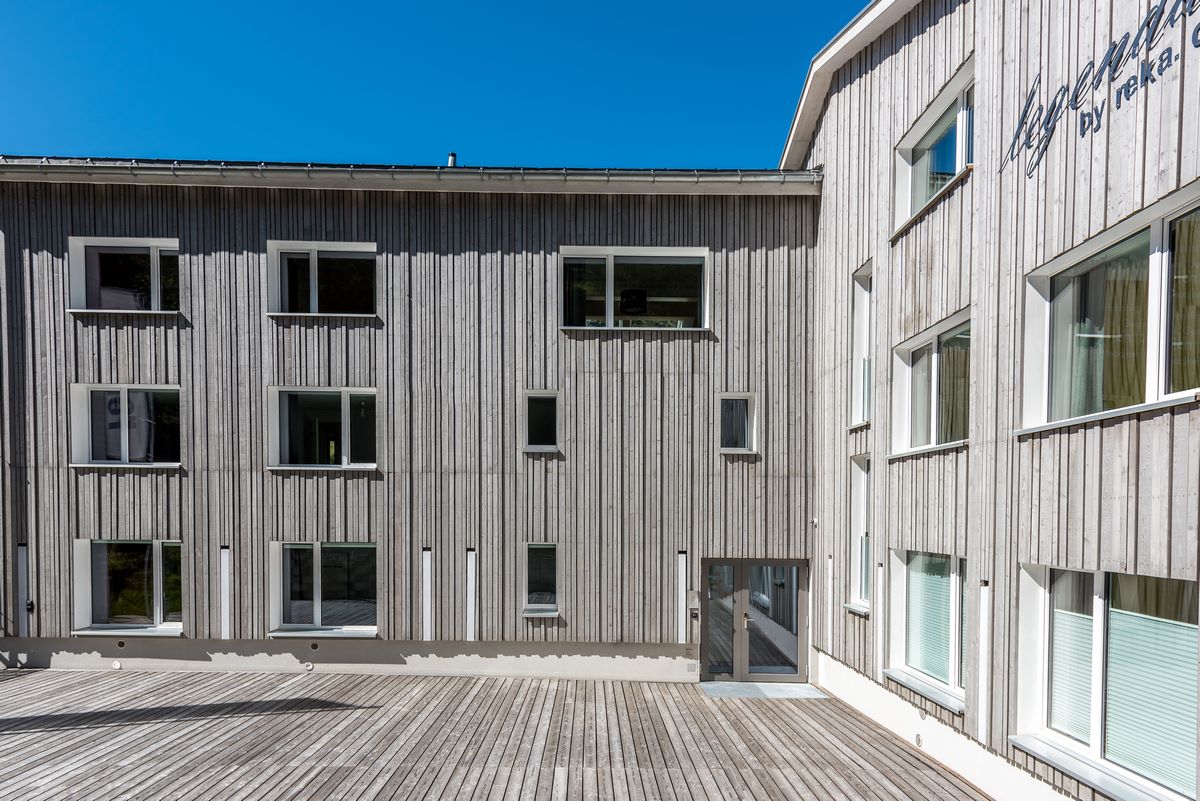 GROUND FLOOR
Apartments n° 1, 2, 3
1st FLOOR
Apartments n° 7, 8, 9
2nd FLOOR
Apartments n° 13, 14, 15
HIGHER LEVEL
Apartments n° 16, 17
Pavilions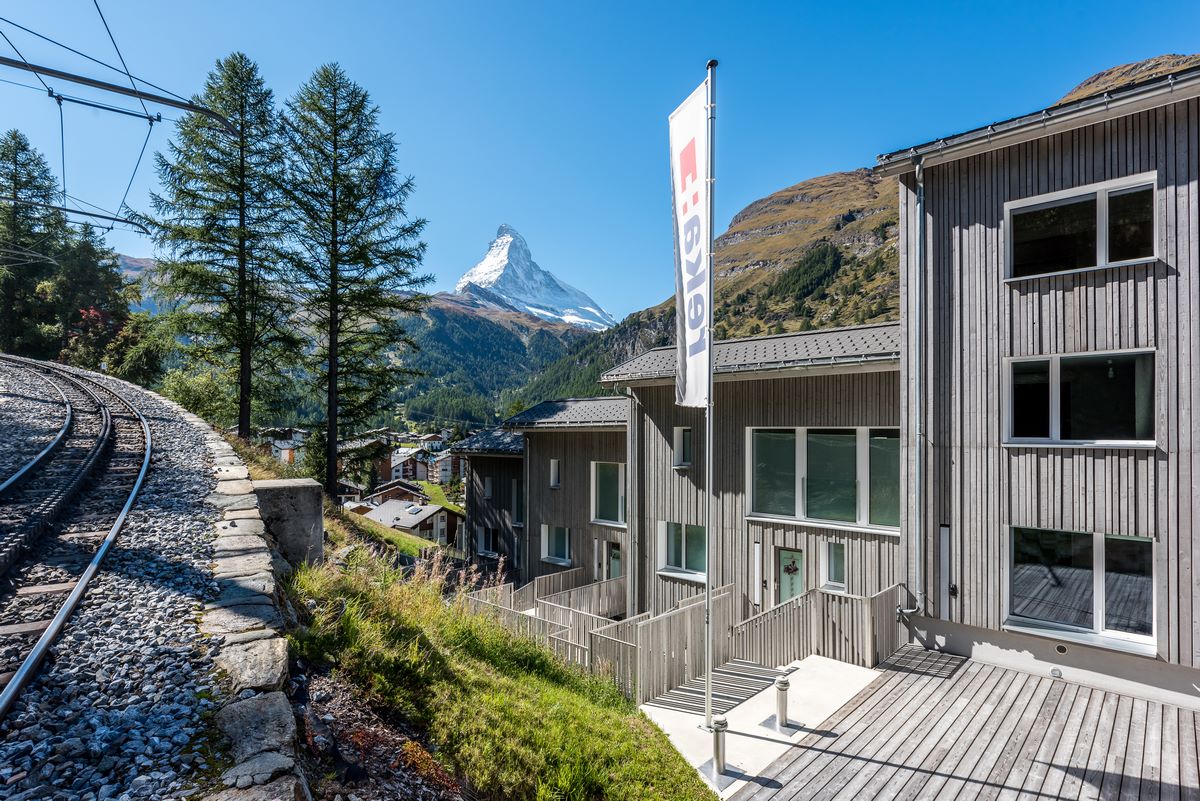 GROUND FLOOR
Apartments n° 4, 5, 6
1st FLOOR
Apartments n° 10, 11, 12

Ski room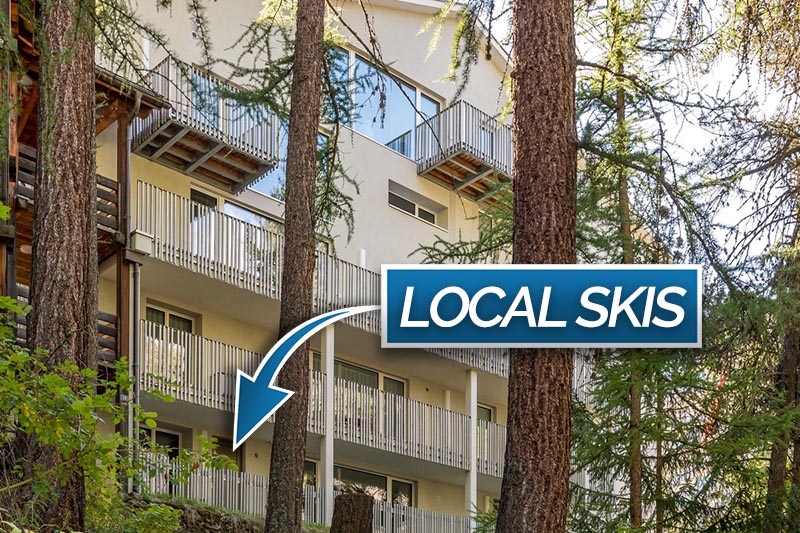 Once you have your badge, you can go to the ski room to drop off your equipment.
• By the main staircase (lower level)
• By the wooden staircase (2 levels below)
---